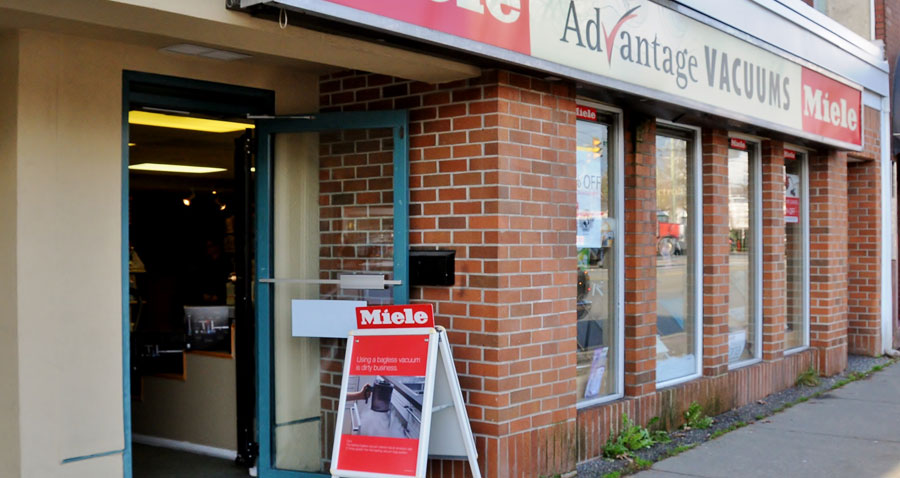 When you shop at Advantage Vacuums you work with those who care about your experience. As a long-time resident of the Vancouver area Advantage Vacuums is uniquely equipped to meet your vacuum needs.
Our Values
Advantage Vacuums is run with a set of core values that we hold above all else. Our first value is customer satisfaction. There's a reason we've been in business for 13 years and that reason is our dedication to our customers.
Our second value: transparency and honesty. No matter what you're looking for in a vacuum we will use our expertise to help you walk out the door with the vacuum you need.
Our third guiding value is great service. That's why we service vacuums whether or not they are under warranty. Advantage Vacuums is here for your long-term vacuum needs so we want to keep you happy each step of the way.
How We Do Business
When you come in to Advantage Vacuums, you get treated the exact same way we'd treat a family member or friend. You get our full attention from the moment you walk in our doors to the moment that you leave as a satisfied customer. Our business revolves around your shopping and repair needs.
We're All About Your Satisfaction
Whether you're shopping with Advantage Vacuums online or in person you are our number-one priority. Come visit us today or check out our extensive online shop to see what we can offer you. We can't wait to help you.